The epic finale of the 2021 VCT Season will bring the action back to Berlin, Germany. Find out more about the first official VALORANT world championship!
The VALORANT Champions Tour will close out the inaugural 2021 season in Berlin! Champions is the end-of-year final, assembling the top teams from around the world to compete for the title of VALORANT World Champion.
Running from 1-12 December, the event will feature sixteen teams, twelve who will qualify through their performance during the regular season, while the other four will be selected via the Last Chance Qualifiers taking place in October.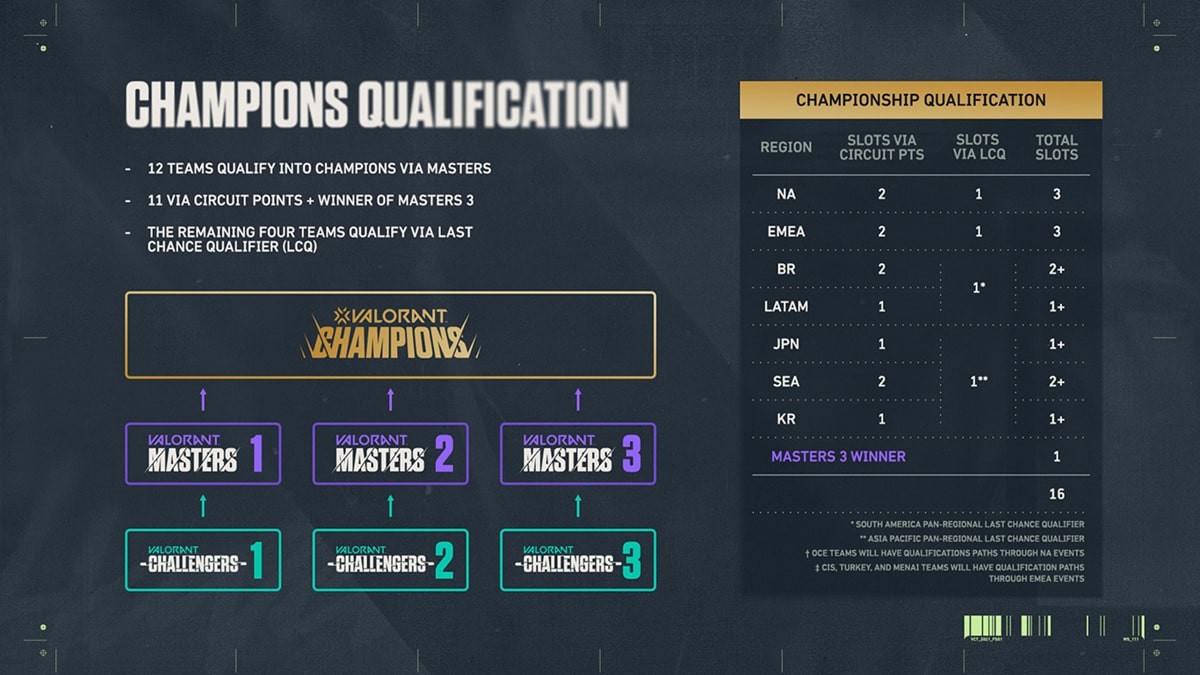 16 teams from seven regions will meet at Champions to determine the best team in the world.
Photo credit: Riot Games
Throughout 2021, teams from all over the world competed with the singular goal of qualifying for Champions. A sequence of three Challengers and Masters events granted points to the top finishers at each event, with teams such as
Sentinels
and
KRÜ Esports
qualifying for VCT Champions early by dominating their regional competition.
Why Berlin?
While our initial intention was to host each of our international events in a different region, we had to re-evaluate our plans as COVID-19 related complications began to increase. Our goal was to find and secure locations that would allow the greatest likelihood for qualified teams to attend.
Currently, European travel policies are the most favourable for bringing players from the participating VCT regions together, which presents the best pathway to produce a Champions event where all qualified teams can attend. Our priorities are to create a safe and globally inclusive event that fans all over the world can enjoy.
What's next for the VCT?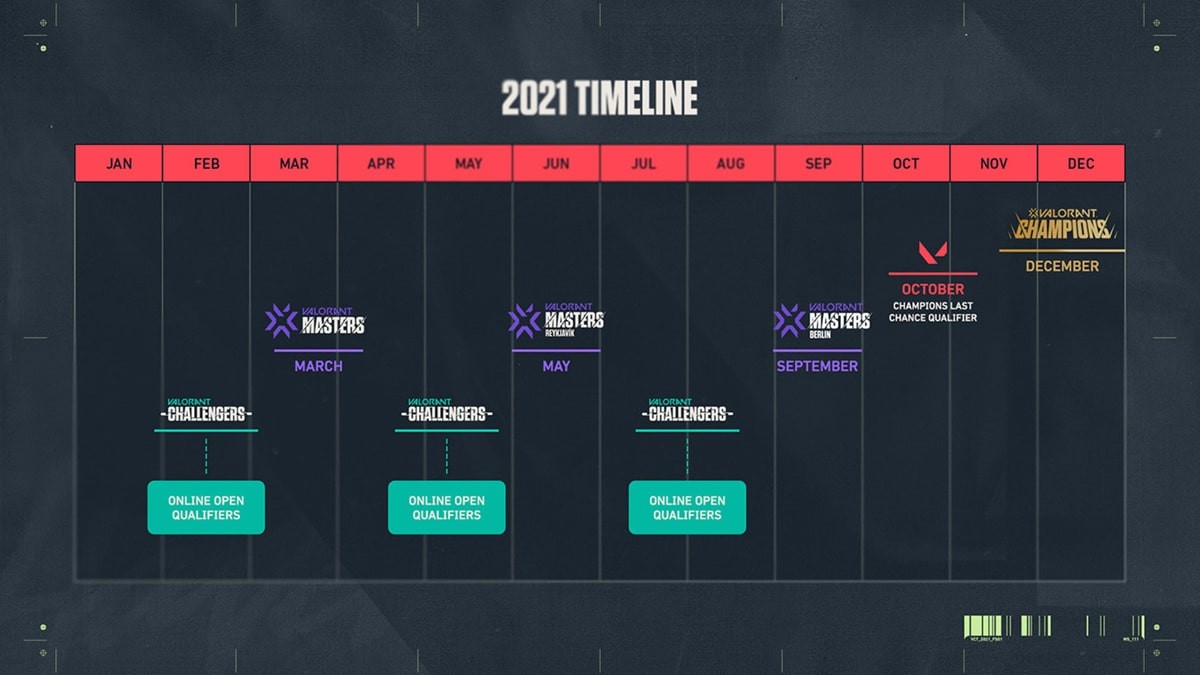 With the regular season concluding after Masters Berlin, teams have one last chance to make it to Champions in the regional LCQs.
Photo credit: Riot Games
Next up is the VALORANT Champions Tour resuming with
the third Masters event of the year
. Besides a hefty sum of prize money and the final VCT points of the season, teams will compete for direct qualification to Champions which will be awarded to the winners. Tune into the event from 10-19 September and check out more additional information here.
Last Chance Qualifier
After Masters Berlin, four Last Chance Qualifiers in October will provide teams with one final shot to earn a spot at Champions. Find out more below:
Follow the VALORANT Champions Tour on social media:
I still have questions!
No problem!
Contact our support
at any time and we will get back to you as soon as possible or check out
our FAQ section
.
Photo credit: Riot Games