By beating Guild Esports in the finals of the EMEA Last Chance Qualifier, Team Liquid secured the last spot as an EMEA representative at VCT Champions in December. In our winner's interview with L1NK, he explains how his team managed to win the event and what we can expect from them in the future. In an epic showdown against Guild Esports, Team Liquid broke their opponents' winning streak and claimed the final spot for EMEA at VCT Champions. With an impressive 3-1 victory, the fan favourites will attend the climactic ending of the 2021 VCT season together with Gambit Esports, Acend and Fnatic. In our interview, Travis 'L1NK' Mendoza talked about this experience.

It's a Sunday night, the grand LCQ finale between two of the best European teams is on and Team Liquid is only one map win away from qualifying for Champions. The score shows Liquid up 12-7, and Guild only has two players left to prevent the disastrous end of their impressive run throughout the LCQ. But Liquid prove their strength and secure the two final kills to propel them into this year's VALORANT World Championship. "Unbelievable," the Briton tells us only minutes after the match. "We were working on it for a very long time now and we've been practicing really hard so it feels incredible."



However, the first map of the matchup did not look like an easy win at all. Guild played a phenomenal game on Haven, winning the first map of the best-of-five series with a whopping 13-5 score. But after beating Team Liquid with such confidence and taking the 1-0 lead, the Swedes began to show nerves on the second map Ascent. They did not manage to hold their own, as the Stage 2 EMEA champions came back strong.

"After the first map we knew that we only had a slow start," L1NK tells us about the team atmosphere after the first loss, "we usually lose the first map in best-of-threes - that was nothing new. So we just went out and had a little mental reset, saying 'Guys, this is fine, we are going to come back in because this is a best-of-five for a reason.' And the person who kept the coolest head is Nivera. He is a very chilled person in general and keeps everyone calm."

EMEA Caster and Analyst Vincent "Zescht" Talmon-Gros thinks there were strong differences in both teams' performances: "Liquid seemed just way more rounded. Bonkar had an astonishing performance for Guild, but the usual rising stars like Sayf didn't show up as much as you would have liked to see."


Playing with two brothers on the same team


In signing Nabil 'Nivera' Benrlitom, the organisation not only welcomed a former CS:GO legend but also the younger brother of Adil 'ScreaM' Benrlitom on board. In a broadcast interview before the big finale against Guild, ScreaM told the community about how it feels to have his younger brother on his team: "We obviously have history together. It's a dream come true for both of us and we are going to try to make history in this game and take over."

But how does it feel for their teammates? Do they behave more like brothers or teammates? "More like teammates," L1NK assures us. "I would not say it's strictly teammates but everyone gets treated the same."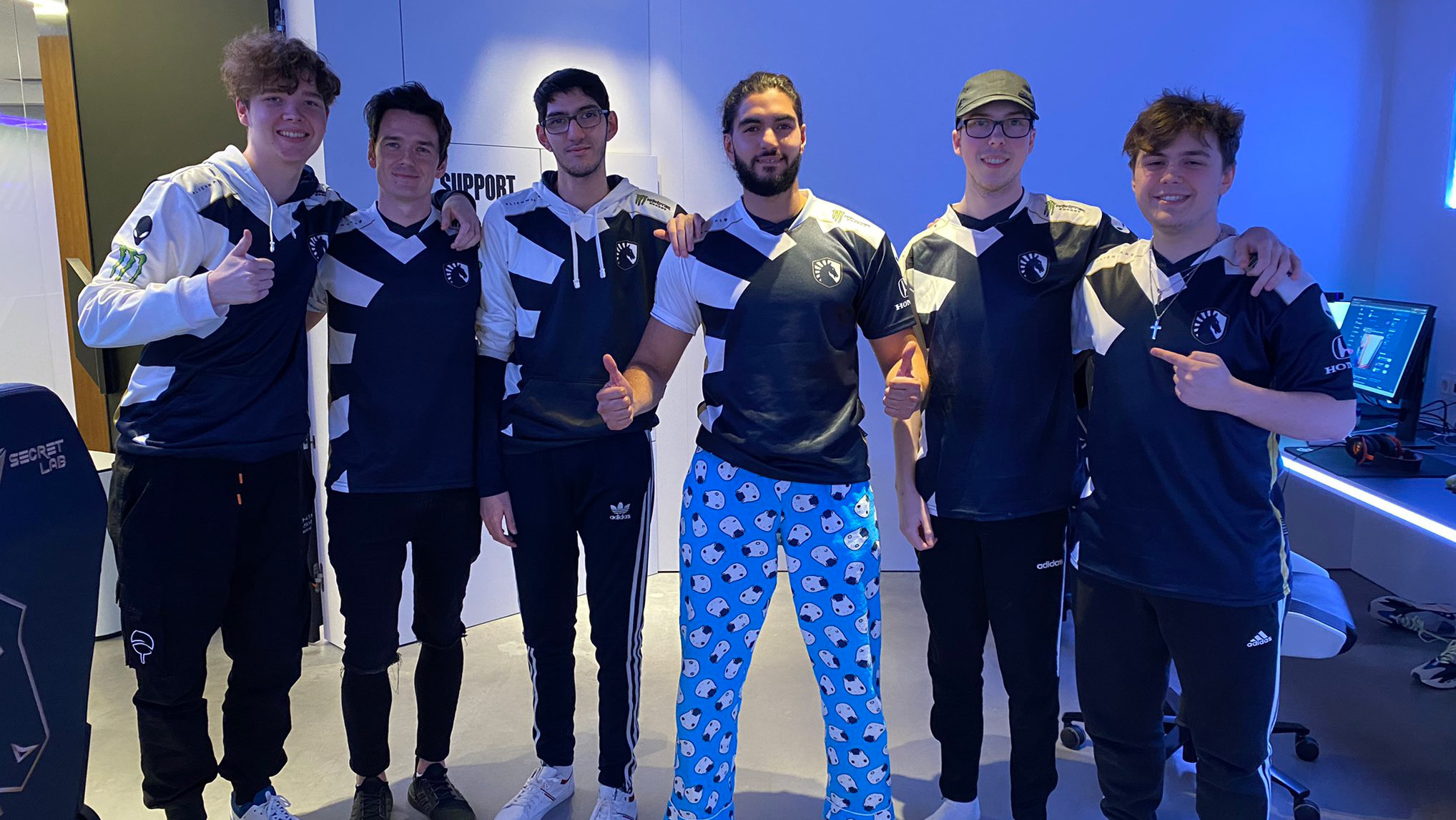 L1NK, second from the right, with his teammates after the win against Guild Esports. Twitter/ScreaM_



With a double Operator setup for the second map Ascent on the side of Liquid, Guild had a hard time dodging the deadly one-shots of the sniping legends Elias 'Jamppi' Olkkonen and Nabil 'Nivera' Benrlitom.

But why did this setup work out so well for Liquid in the end? "Honestly I think, a lot of people in VALORANT are not careful enough and do not play as cautious as they should - so, getting picks with the Operator works really well," says L1NK. Together with ScreaM, the team has three good snipers who feel comfortable with the gun in their hands to hold angles and get opening picks for the team.




Guild Esports' Lower Bracket Run ends here


While Liquid stayed in the Upper Bracket the whole tournament, Guild headed into the grand final after an impressive Lower Bracket run. Out of the 11 maps they played before their very last best-of-five, the Swedish team managed to only give away one single map. In the finale however, Guild only managed to win the first map before giving up the following three and eventually going 1-3 against Liquid.

But the Utrecht-based stack still had a lot of respect for Guild before the match. L1NK knows that his rivals were in a tough spot: "They had two best-of-threes one day before and that's not fun to do." Even when both of the teams ironically go at each other on Twitter and employ their banter game, "there is always respect in the end."

At Champions in Berlin, Team Liquid will represent the EMEA region together with Gambit Esports, Acend and Fnatic. The LCQ winners will fight for the World Championship against the best VALORANT teams the world has to offer. Until then, the team has to work on many things. "Teamwork and communication is the biggest thing at the moment." L1NK and his team are aware that there is still a lot to do until Champions: it's the smaller things that will keep them occupied as teamwork and communication are still the biggest issues to work on.



Especially the new map Fracture, which is going to be enabled for the last tournament of 2021's VCT season, is going to allow us to see some spicy new line ups. "I think, it is going to be a very interesting map. I don't want to say too much but you will see a lot of comps that you don't see normally on all the other maps."

But what can we expect from the line up until the international showdown? "A more structured and prepared Liquid," says L1NK. "People started to see that already against Guild in the first time we played them. I think you could see there that we're a dangerous team now. By that point people are going to see what we're really about."

"The progress of Liquid is just massive," says Zescht. In his opinion, Liquid represents the EMEA region well. "Not only did Nivera have a great debut, the entire system of Liquid got way more tactical. Specifically their attack sides seemed way more astute and way less rushed."

With Champions starting on December 1st, you can watch Team Liquid continue their success story in Berlin. As one amongst 16 teams in total, the roster around L1NK will fight for a huge prize pool and the title as the best VALORANT team in the world. Good luck to Liquid!


How can I stay updated?


To stay up to date with the latest news on VCT, follow our social channels listed below:



Photo credit: Riot Games