Are you ready for the biggest tournament that VALORANT has ever seen? Get ready to watch the best players fight for their golden ticket to the main stage of the VCT Champions!

VCT EMEA is split into three territories: CIS, TR and EU. These territories will now march together towards a grand showdown in Stage 2, where EMEA's top teams emerge from the fighting pool of hundreds of participants.


Where can I watch the VCT matches?
What's the format for Stage 2?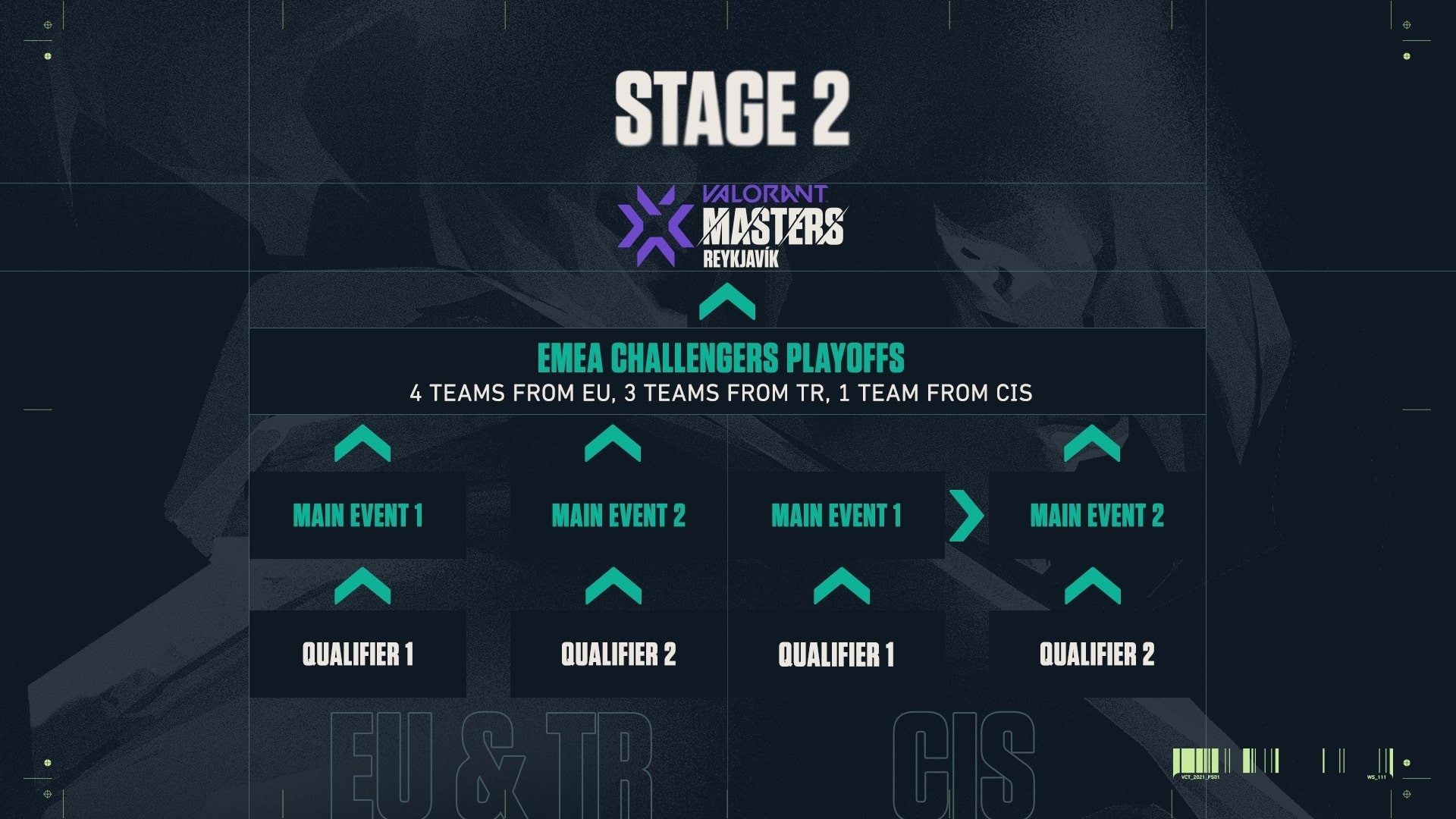 Teams qualify over Open Qualifiers for the Main Events of each territory. The winners advance to the EMEA Challengers Playoffs. The finalists of the Playoffs attend VCT Masters Reykjavík.



How many teams from each territory will qualify for the EMEA Challenger Finals?

Qualification to VCT EMEA Challengers Playoffs - Stage 2 will be as follows:


EU: 2 teams per Main Event, which are 4 teams in total

TR: 2 teams from the first Main Event and 1 team from the second Main Event, which are 3 teams in total

CIS: 1 team from second Main Event (Team from first Main Event will be advance to second Main Event with seeding advantage), which is 1 team in total.


In summary, a total of 8 teams will compete in VCT EMEA Challengers Playoffs, with 4 teams for EU, 3 for TR and 1 for CIS.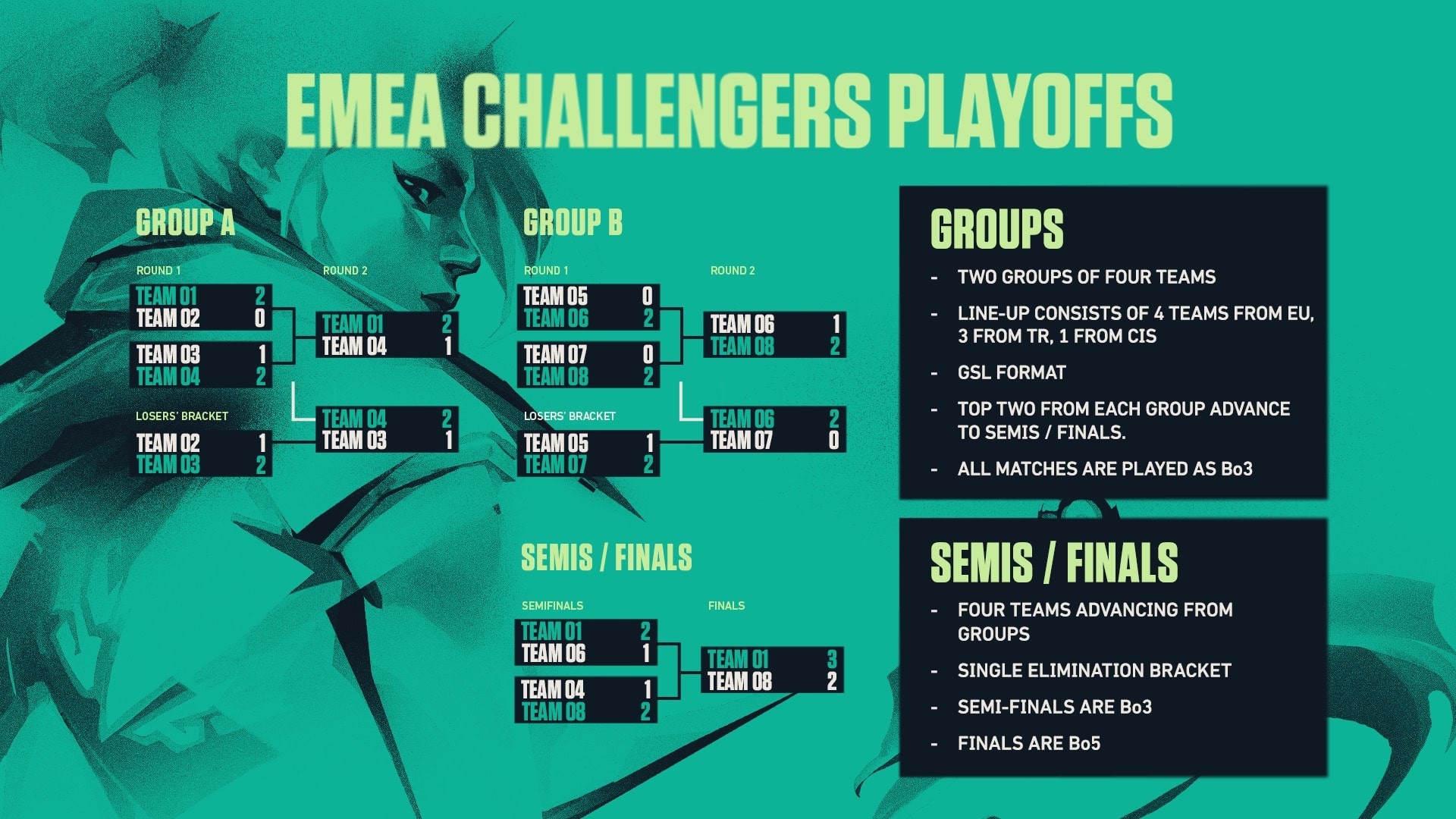 The EMEA Challengers Playoffs adapt the format from Masters 1: a GSL-format group stage and a single-elimination bracket in the semifinals and finals.



Why are there only two slots for the EMEA region? And why does TR/CIS have fewer seeds?

When we consider seeding, we will use a combination of regional competitiveness (measured by the absolute number of high-elo players in a region) and historical performance. As we don't yet have historical performance, we've been guided by the distribution of high-elo players. Moving forward, if this distribution changes and we have more competition to draw from, seeding may change. This flexibility is by design and ensures the seeding changes as the region does.


Full breakdown of the schedule for Stage 2


Here is the schedule for all upcoming matches where Stage 2 of the VCT Challengers features three rounds: the first two rounds each consist of Open Qualifiers and a Main Event. After these are wrapped up, the final teams that qualify will compete in a thrilling four-day showdown at the EMEA Challengers Playoffs to conclude Stage 2.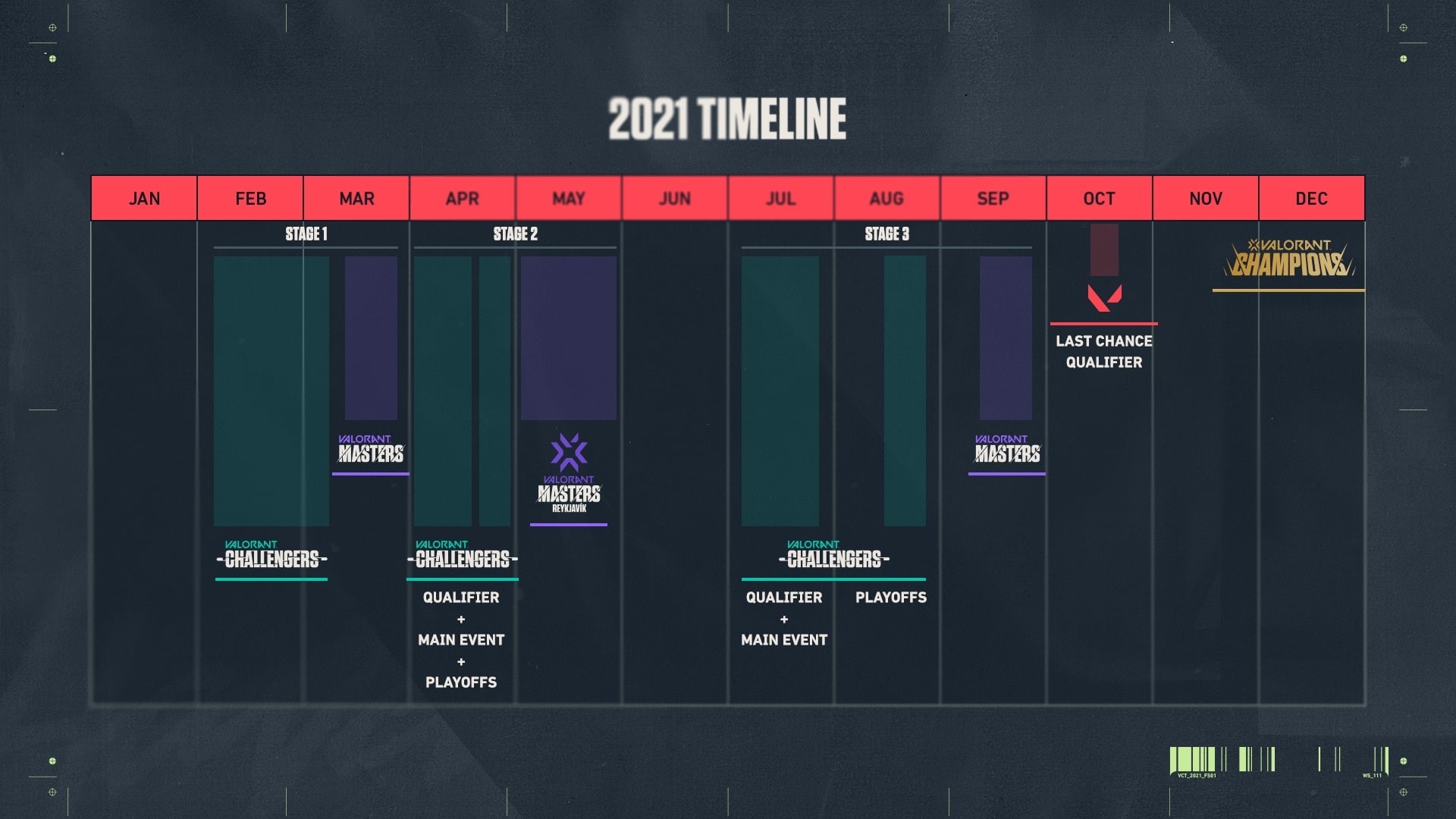 In Stage 2, we'll only have two Qualifiers per region, that lead to one Main Event for each territory. The EMEA Challengers Playoffs determine the participants for VCT Masters.



For more information about the full tournament structure, visit this article explaining the VCT format in detail.

The Open Qualifiers, which will be held from 30 March until 1 April and 10 April until 12 April respectively, and will not be broadcast. However, active participants may stream their POV during the Open Qualifiers.


Main Event 1
Main Event 2
EMEA Challengers Playoffs
| Round | Broadcast start |
| --- | --- |
| 23 April: Group A + B, UB R1 (M1) | |
| 24 April: Group A + B, UB R1 (M2) | |
| 25 April: Group A + B, LB R1 | |
| 29 April: Group A + B, UB R2 | |
| 30 April: Group A + B, LB R2 | |
| 1 May: Semifinal, M 1 & 2 | |
| 2 May: Grand Final | |


Watch the streams live on Twitch in your language:

EU (English)

Turkey

CIS (Russian)

Glossary:

UB = Upper Bracket
LB = Lower Bracket
R = Round
M = Match